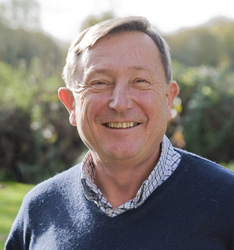 Director & Chartered Financial Planner
Chris is an experienced Chartered Financial Planner and has worked in financial services for over 26 years. His aim is to turn your goals into reality in financial terms. He is passionate about helping people develop and benefit from Financial Wellbeing, which he sees as the key to open the door to the other types of Wellbeing. His focus is upon the person rather than the product and helping them realise their dreams from a financial viewpoint.
Prior to his career in financial services he was a Chartered Management Accountant, predominantly in the music and film industry. Chris combines his accountancy and financial planning experience and knowledge to bring some accounting techniques used in business to the individual. This is achieved mainly through the Business Plan For Life that Corfe Wealth offer.
In his spare time, whilst spending time with his family and having an interest in all forms of sport, Chris is especially passionate about rugby union, being a keen and active supporter of both Dorking RFC and England. His other passions include cars, motorcycles and motorsport, owning both a TVR Chimaera sports car and a 1959 Norton Dominator motorcycle.
Let's realise the dream together
Making your dream real with Third Age Financial Planning